Safer, easier, fully-automated oil collection that also saves you money.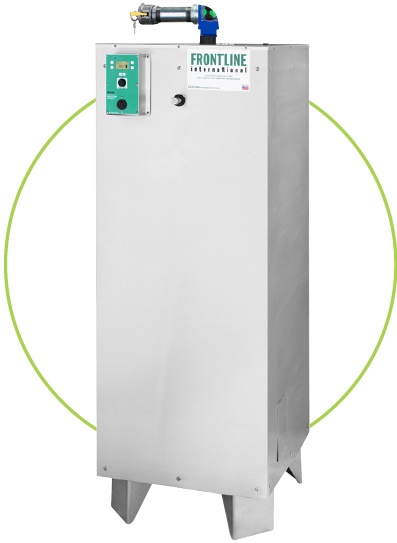 Waste Oil Equipment
Waste Oil Tanks
The drive for sustainability in restaurant operations has driven the search to find the best ways of handling waste cooking oil. Choose from indoor or outdoor tanks. Tanks are designed to be space-friendly and can be positioned virtually anywhere. Optional remote plumbing moves oil from the fryer to wherever the tank is positioned. For indoor tanks, collection ports can be placed on the facility exterior to allow access for renderers.
Restaurant grease is sought after for recycling and conversion into renewable, value-added products. Accounting for every drop of oil prior to sale makes business sense. We also offer M3, a web-based data management system that allows you to track and monitor oil usage data and filtration at all stores, and to also see the profits coming to you from waste oil sales.
The fully automated direct-plumbed system helps ensure worker safety and easier oil collection. With a push of a button, used oil leaves the fryers and flows into the system's secure waste oil containment tanks.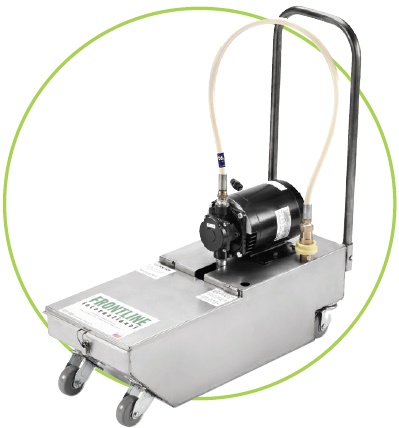 Caddies & Mobile Waste Oil Tanks
The caddy system is a safe, contained method for transporting used cooking oil to containment tanks when it is either not feasible or cost-restrictive to plumb a direct line from the fryer to the containment tank. Waste cooking oil can be safely and effectively drained into the stainless steel transport caddy, which is easily wheeled to a remote pump station — with no risk of oil spills or messy oil on hands. Then the waste oil is pumped into the containment tank for later collection.
There are many sizes and options available, each with attractive features like heavy-duty steel construction, smooth rolling, non-mark casters, and swivel-front casters with brakes.
The benefits of Waste Oil Equipment:
Increased workplace safety.
You control the sale of your cooking oil, collect MORE from its sale.
You own the equipment, negotiate .
You choose your own, oil rebates, oil vendors.
No fees, no leasing, and no contracts.
Modular, flexible, and upgradable.
All Frontline International systems offer a 12-18 month ROI.